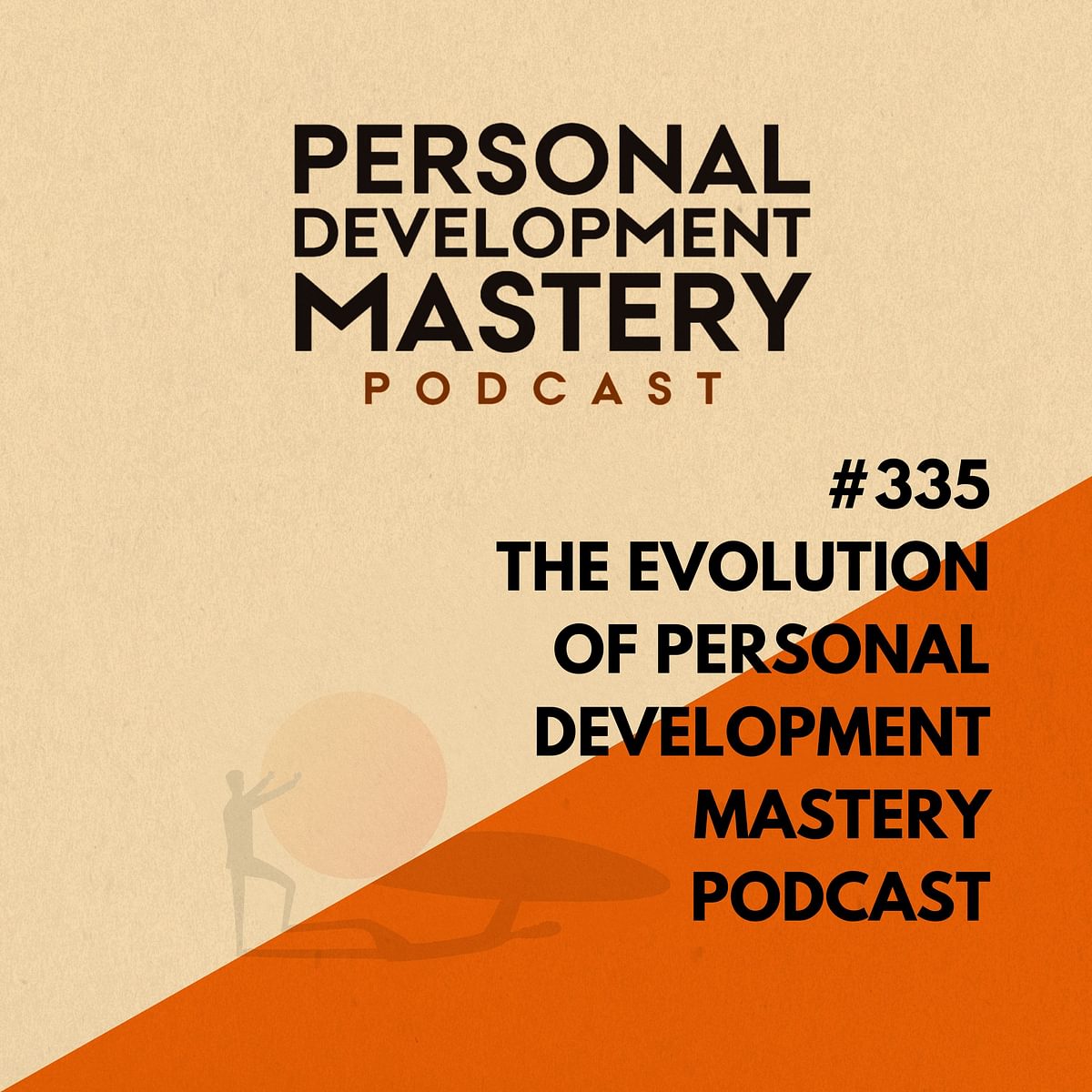 Today, I am thrilled to share with you a major shift in the podcast's direction. Inspired by an enlightening revelation during my recent silent meditation retreat, I am shifting our focus towards spiritual content. I'm eager to share this new journey with you and, in this post, I'll reveal the backstory behind this pivotal shift.
From its inception, Personal Development Mastery Podcast has aimed to empower you with simple, consistent actions needed to master yourself and create a life of purpose and fulfilment. With over 330 episodes, we've discussed a vast variety of topics and aspects with almost 200 guests. However, starting next week, we are steering towards spiritual conversations.
The decision for this evolution is deeply personal. My interest in spirituality and spiritual development was initially sparked by my best friend in University, many years ago in Greece, who dropped out of university and went to Siberia to eventually become a shaman and spiritual teacher. His transformation significantly influenced me and instilled the elements of spirituality that I still carry with me. A few months ago, I found myself gravitating towards spiritual conversations and noticed an influx of guests with a spiritual angle to their topics. However, the timing to publish these episodes didn't feel quite right until recently.
A month ago, I participated in a three-day silent meditation Vipassana retreat. During my time there, I had a profound insight that it was the right time to start presenting these conversations with spiritual content. This realisation came to me very clearly through my intuition, signalling that this was the right time to do it. I am delighted to share that we're going to start this journey next week, with a well-known meditation teacher as our guest.
As we embark on this spiritual journey, I extend an open invitation to you to connect with me on social media. Feel free to share your thoughts, suggest potential guests, or discuss anything else about the podcast. Your input can help me serve you better.
Moreover, to further enhance your personal development voyage, I've recently finished writing a book titled '88 Actionable Insights for Life'. It's a compilation of wisdom drawn from enlightening conversations with extraordinary guests on the podcast. As a token of appreciation for my listeners, the book is available to download, free of cost. To claim your copy, just visit agikeramidas.com/88
Embracing a spiritual focus is not just about enriching our understanding of the world but also about enriching ourselves. This evolution is an opportunity to explore our spiritual side and delve deeper into understanding our purpose. Let's embark on this spiritual journey together!
Looking forward to this new chapter of the Personal Development Mastery Podcast. Until next time, continue striving for mastery, growth, and spirituality. Stand out, don't fit in!